I want to download free mobile spy for OnePlus 7 Pro trial without rooting. One of the most annoying is married blissfully unaware of the appearance of surprisingly high infidelity and extramarital affairs.- Vanessa
The facts about the online engagement of the new generations are disturbing not only for the parents but the whole family as well. Every parent wishes to save their teens from the evident dangers of online websites, apps, and platforms where the youth and teens kill a lot of their daily times. – Magical
OnePlus is not unfamiliar to us. OnePlus has been adhering to the "people-centered, quality first" business philosophy. The company's excellent workmanship and good prestige are popular with the customers at home and abroad. OnePlus will get more new customers With the release of OnePlus 7 Pro.
In order to better protect the family, you may want to have a better understanding of each person's activities. Starting with the smartphone is the best. Yes, you can install a monitoring app into your child or husband's smartphone, such as onePlus 7 Pro, OnePlus 7, and OnePlus 6T, etc. So, OnePlus Spy Software is essential. As we know that OnePlus smartphone runs the Android system, I have to recommend the best Android spy app to you – It's the best spy app for OnePlus smartphones even the new 7 Pro.
About OnePlus Spy App
This OnePlus spyware gives you a variety of state-of-the-art features that help you monitor OnePlus 7 Pro/7/6T/6 from any location. The application itself works in an invisible manner, saving you from the worry of the target ever finding out that he/she is being tracked. The OnePlus monitoring software has a host of tracking and monitoring features you can use to keep an eye on your teens / children and employees. From tracking their location, to intercepting their calls – there are plenty of ways to find out what is happening in their world.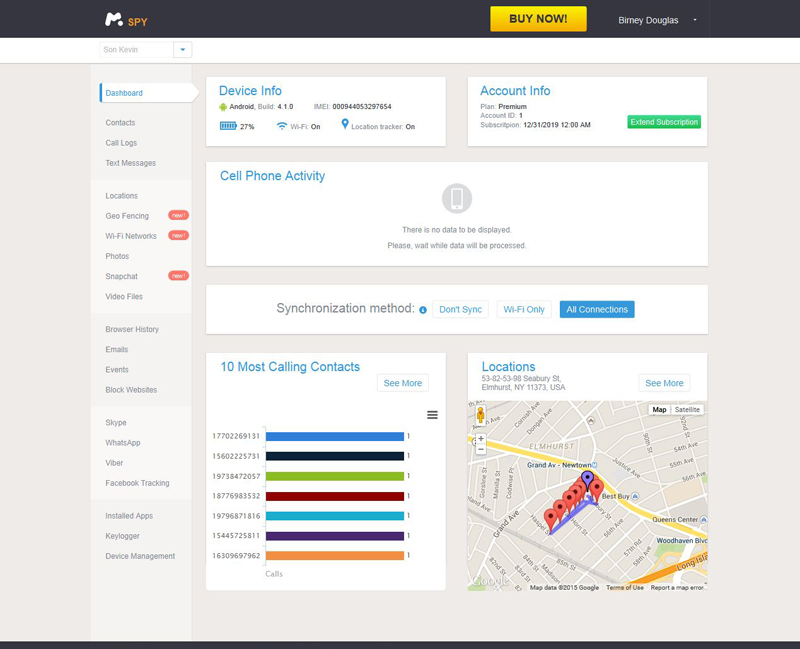 How OnePlus spyware works?
Step 1:-Buy OnePlus Spy App. Get hold of the targeted OnePlus 7 Pro, 7, 6or the 6T version.
Step 2: Install and activate OnePlus monitoring app on the phone.
Step 3: Log in to your online account to view complete details of the OnePlus smartphone data.
Start monitoring on OnePlus smartphone

Hot searchs: free oneplus spy app,-oneplus 3 spy software,-oneplus monitoring software,
oneplus 6t spyware, oneplus spy app review, oneplus spy software, spy app for oneplus, spy app for oneplus 7, spy on oneplus 7 pro
OnePlus Spy App Supported Devices
OnePlus 7, OnePlus 7 Pro, OnePlus 6T, OnePlus 6, OnePlus 5/5T, OnePlus 3, OnePlus 2, OnePlus X, Galaxy Note 10, Galaxy S10, iPhone XS Max, HTC U12, LG V50 ThinQ, Xperia 1, Moto G7, Google Pixle 3a XL and other Android smartphones.
OnePlus Spy Software Key Features
Spy on calls
Record Live Calls, View Call History, Live Call Intercept, Save over the Internet
IM Social Media
Monitor WhatsApp Logs, Monitor Facebook Logs, Monitor Line Messenger Logs, Monitor Viber Logs, Monitor Skype Logs
Spy on SMS Message
Text Messages Spy, iMessage Monitoring, BBM Chat Messages
Monitor Internet Activities
Browsing History Logs, Look at Bookmarked Websites, View Appointments
View Multimedia Files
Look at their Photos, View Their Videos, Listen to their Voice Recording
Please click HERE if you want to learn more about OnePlus monitoring software features.